2018 Volkswagen Atlas V6 SE W/4 Motion Review Loveland Windsor Fort Collins Cheyenne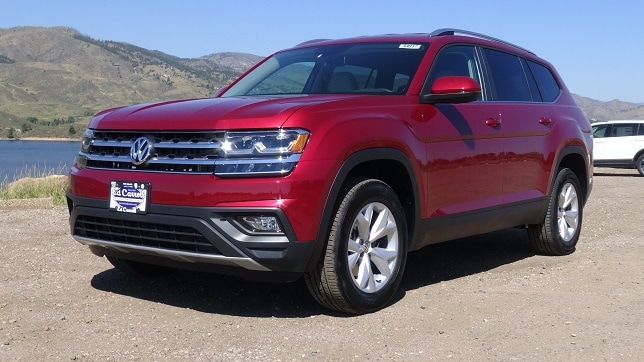 In the modern world of powerful and big SUVs, the all-new 2018 Volkswagen Atlas V6 SE stands out from the crowd with its stunning looks taking it well above its competition. The family SUV is upgraded in order to make it better in terms of luxury and design, as compared to big giants like BMW and Ford. The dynamic exterior is paired up with an elegant and quiet interior for optimum comfort and a seamless driving experience. Although some of the SUVs like GMC Yukon have an edge in terms of towing ability and are much more powerful than Volkswagen Atlas, none of them beats its efficient performance, cutting edge world class technology and wide variety of advanced gadgets and technological enhancements. Let us take a look at all the amazing features offered by this SUV.
The Luxurious Interior of the 2018 Volkswagen Atlas V6 SE W/4 Motion
Volkswagen has made sure that its clients get value for their money by paying close attention to Atlas's interior. You can feel the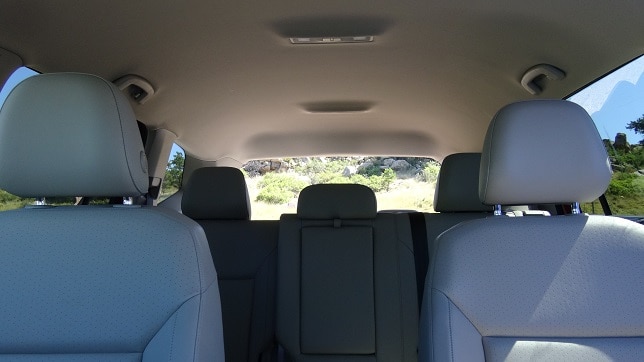 difference as soon as you get into the cabin, which is loaded with a wide variety of advanced technologies. The cabin is surprisingly quiet, as compared to other cars and comes with excellent head and leg room for the second and third row seats. The seat covers are offered in two variants, with the premium version featuring leather covers with extra cushion support for a better riding experience. The dashboard is kept simple and is made up of high quality premium plastic that comes with one touch controls for temperature, windows and doors. The Atlas also features a seven inch Infotainment touchscreen with an option to connect to your Google and Apple Stores in order to play music, stream videos and navigate your way out of the tricky streets of Loveland and Fort Collins. Overall the interior feels premium and comes with a wide array of advanced features at a great price.
The Distinguished Exterior of the 2018 Volkswagen Atlas V6 SE W/4 Motion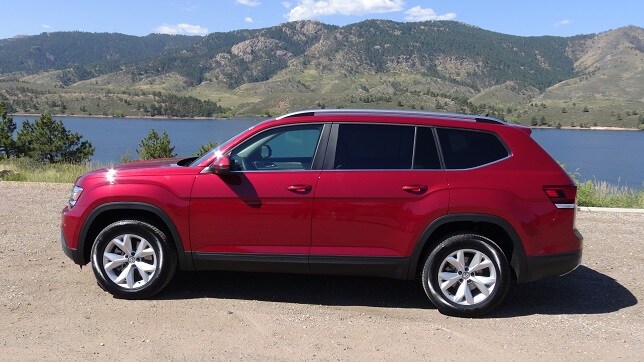 When we talk about the exterior, no one does it better than the 2018 Volkswagen Atlas, which comes with stylish looks and a strong presence. The car comes with a modern, dual plated, chrome grill with the classic VW logo in the middle. The front end features dual halogen headlamps with curved L.E.D lights for better visibility in all weather conditions. The new elevated bumpers make it possible for you to take an adventurous drive through the dirt roads without any problems at all. Overall, the 2018 Volkswagen Atlas SE boasts a bold, dominating exterior, making it the first choice of all family SUV lovers.
Performance Thrives in the 2018 Volkswagen Atlas V6 SE W/4 Motion
The 2018 Atlas is offered in multiple trim levels. The standard variant comes with a turbo charged, inline 2 liter, 4 cylinder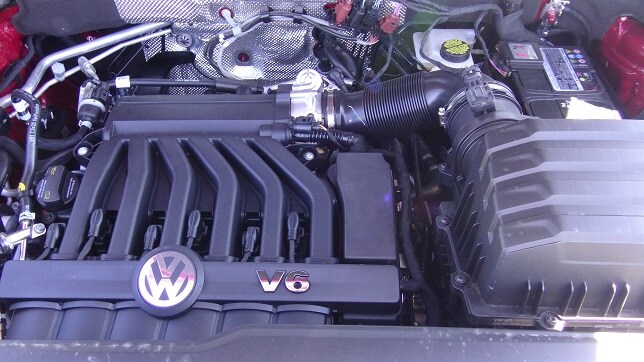 engine, producing 235hp and 258lb feet of torque. The bigger engine option is the 3.6 liter VR6, V6 engine generating 276hp and 266lb feet of torque. Either engine is paired up with an automatic, eight speed transmission for easy gear shift and smooth transitions between the gears at higher speeds. The engine and the power train is specially designed to increase the fuel efficiency by introducing the direct injection technology, which gives an average fuel economy of 22 mpg. The SUV boasts an all-wheel drive option, which is perfectly paired up with the powerful engine for some off road fun. So, if you are thinking of buying something that is economical, powerful, capable and bold, then the all-new 2018 Volkswagen Atlas is the perfect match for all your automobile needs.
Safety Abounds in the 2018 Volkswagen Atlas V6 SE W/4 Motion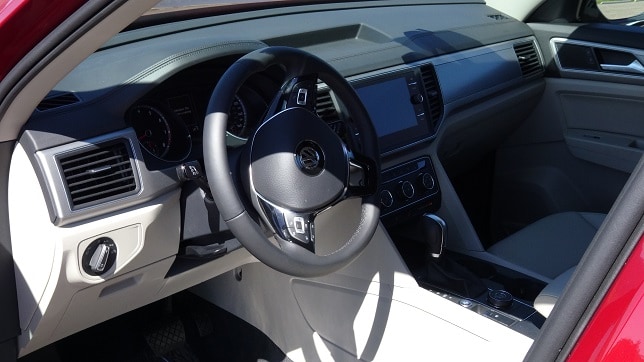 The new 2018 Volkswagen Atlas SE scored a perfect five star rating in all the safety crash tests organized by National Highway Safety Board. The car comes with a wide variety of world class safety features like real time lane monitoring alerts, traction control system, real time forward collision tracking, anti-lock brakes, cruise control system and blind curve monitoring. It also features the new Smart Connect technology, which comes in handy for emergency alerts and can also be used in order to get real time road side assistance. The central eight way airbag system provides safety to all the second row and third row passengers. All the world class safety features paired up with years of Volkswagen's trust have made the 2018 Volkswagen Atlas V6 SE W/4 Motion one of the most desired, reliable and trusted full size SUVs available in today's market.